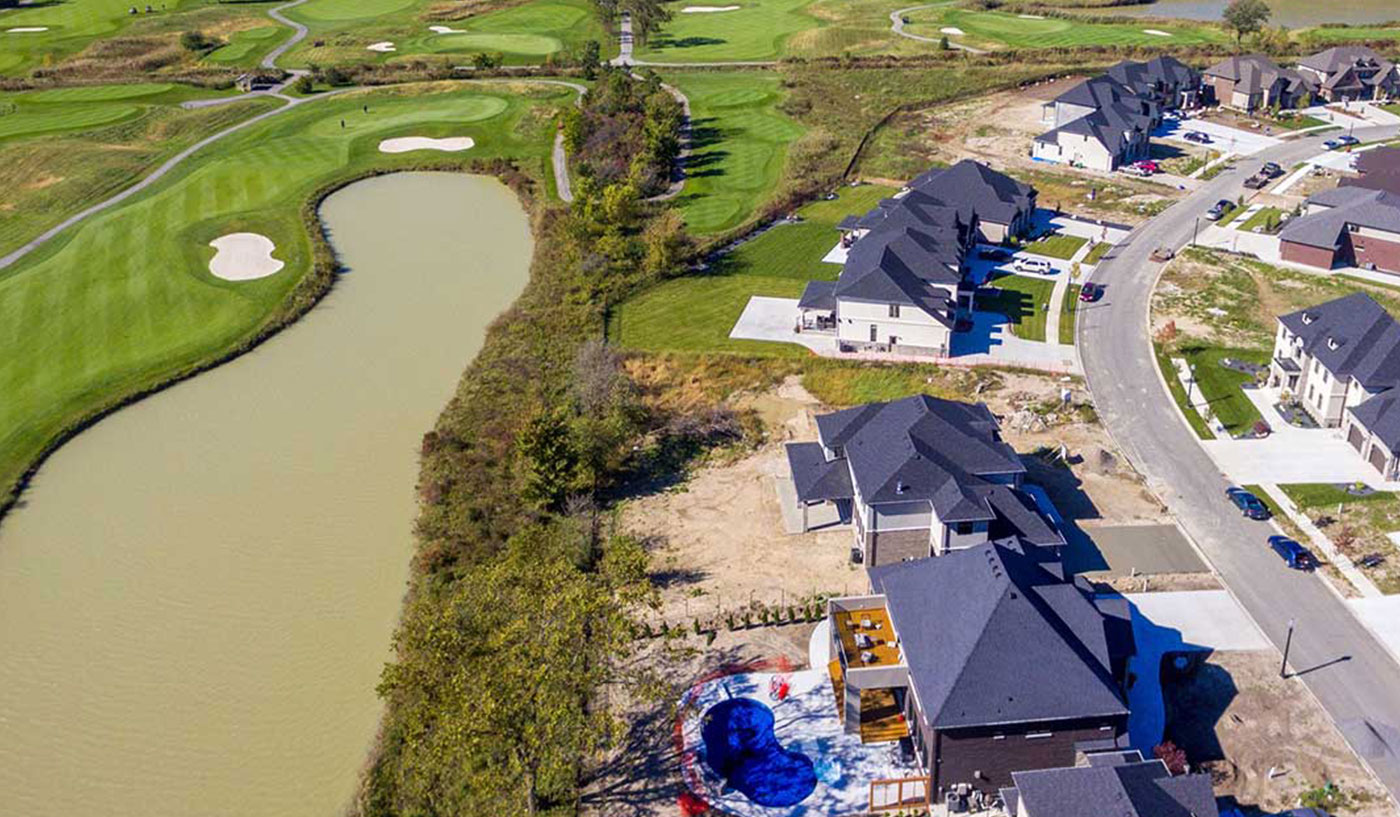 Laurier Heights – LaSalle
Welcome to life at Laurier Heights. Enjoy luxurious high end living at its greatest surrounded by the beauty of Mother Nature. Located minutes away from urban amenities, surrounded by greens and bike trails. With Seven Lakes Golf Course steps away, get ready to wake up each day to the sound of birds chirping and leaves blowing in the wind, away from the noise and stress of the city.
ONLY 2 LOTS LEFT! –  Let us Design & Build it for you!
Whether you're looking for a bungalow one level or a two-story home we can meet your every need and want in a custom build on these spacious 62'x128′ lots. Contact our team for more information.
All homes built in this community come with Mike Holmes' stamp of approval as they are a Holmes Approved Home. This means these homes not only get inspected by our team, the building inspectors, but also by Mike Holmes trained inspectors. They visit at 3 key stages of construction to ensure Mikes standards of building are met.